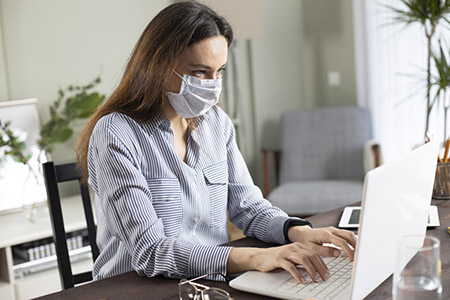 Are you looking to sell your home? Well, the spring-to-summer real estate market is here with us. Most buyers and sellers are in the market for a good deal. But unlike last year, we're in a crisis.
Like most sellers, you're probably wondering whether to sell your home right now or wait until the pandemic is over. But if you're struggling financially, you may not have the luxury of waiting.
With experts warning that the number of buyers may be low, you must get ready to sell your home fast at the right price. But how do you do that on a shoestring budget?
In this blog post, we share four affordable tips to prepare your home to hit the market without breaking the bank.
Address Minor Repairs
Let's be honest. Most buyers know that most homeowners have minor repairs that they've been looking for the right time to fix. And they will be looking for those issues to capitalize on them when deciding to buy or not and when making an offer.
So rather than waiting until you put your home on the market, fix them right now. Fortunately, these repairs won't cost you a lot of money and time. But if you ignore them, it could be the difference between getting a low-priced offer and getting none at all.
The last thing you want is to push away potential buyers because of a broken fence or a running toilet that you didn't repair.
Paint The Most Important Rooms
Many times, we've seen people advising homeowners to repaint the entire house before putting it on the market. But no one seems to mention that it can be an expensive undertaking.
Curb appeal matters. But if your budget won't allow it, it may be a good idea to focus on the most important rooms.
Studies show that most buyers place more attention on the entryway, master bedroom, and the kitchen. If you apply a fresh coat of paint on these rooms, you increase your chances of improving buyers' opinion of the whole house.
Clean Before You Sell Your Home
Cleanliness is one thing most home buyers will keep an eye on when buying houses this year. COVID-19 has demonstrated that a clean home keeps 'invisible enemies' away.
Although everyone has a different definition of clean, make sure your home is spotless. Think about it like a doctor's office. It should be antiseptic clean or pass the white glove test.
As mentioned above, it pays to put more effort into the most important rooms. When it comes to cleanliness, most buyers will look at the kitchen, bathrooms, master bedroom, and the living room.
Make sure no surface is overlooked in these rooms. Don't forget to get behind and under the appliances in the kitchen and pay attention to mold and mildew in the bathrooms.
Create The Right Vibe to Sell Your Home
Once all is said and done, it's important to create a warm and welcoming feeling in your home. Smell and light are some factors that buyers can sense better than sellers.
In the days leading up to showcasing your house, open windows to let fresh air in, and open blinds and curtains to bring in light. Avoid cooking foods such as fish as they can leave your home with a not so great smell.
If you must deodorize your home, go for affordable candles, diffusers and scented products to put buyers in the mood. But if you suspect that these products can be bothersome, bake a loaf of bread and take out the garbage.
Getting your home ready to sell during a crisis can be overwhelming. But with the right strategies, you can get the right buyer and the right price. We hope these tips help you prepare your house for the market on your budget. Good luck!